Getting braces or any orthodontic appliance can be a bit of an adjustment period. At our Iowa City orthodontics office, Dr. Stock wants to do everything in her power to make your transition to orthodontic treatment smooth and easy. Whether you have chosen Iowa City Invisalign or braces, you may experience some minor discomfort at the beginning of your treatment. This is especially true for braces as the metal brackets and wires can irritate your cheeks, gums, and tongue. Our orthodontist has a trick to help you through this discomfort: orthodontic wax! Learn how to appropriately use orthodontic wax to soothe any initial pain from your braces.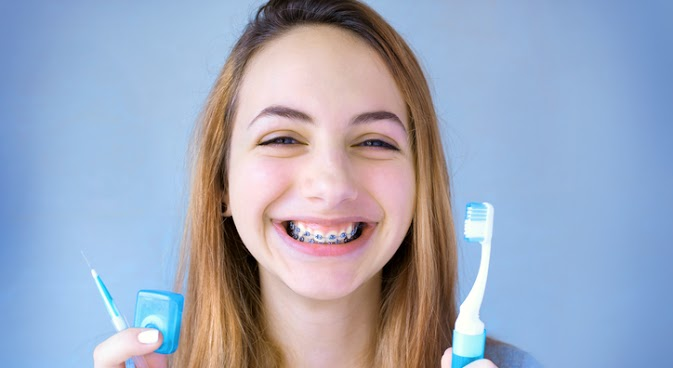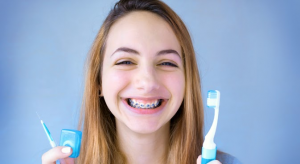 What is Orthodontic Wax?
Orthodontic wax is a soft substance that is non-toxic and can be used to soothe irritation from braces. Your Iowa orthodontist will give you orthodontic wax to cover the sharp or rough edges of your braces so that they do not cause pain or irritation on your cheeks, gums, and tongue. This wax is specially designed for orthodontic patients with braces.
Applying Orthodontic Wax
To keep your mouth free of sores and irritation, follow these easy steps to apply orthodontic wax:
Start by washing your hands to ensure they are free of particles and bacteria.
Brush your teeth and braces where you want to put the orthodontic wax.
Take a small piece of wax, about the size of a pea, and roll it in your fingers until it is soft and pliable.
Flatten the wax slightly and press it over the bracket or wire that is causing irritation in your mouth.
You can remove the wax by taking it off with your fingers or by brushing it with your toothbrush.
Remember to replace your orthodontic wax when needed. Dirty or used wax should never be reused. Additionally, it is perfectly safe to sleep with orthodontic wax. If you have questions or concerns about using orthodontic wax, do not hesitate to contact our Iowa City orthodontist, Dr. Stock.
Contact Dr. Stock for Invisalign & Braces in Iowa City Today!
If you are interested in orthodontic treatment in and around Iowa City, please contact the orthodontic office of Dr. Stock. Our friendly staff will be happy to assist you and discuss all of our orthodontic options. Start your orthodontic journey with braces or Invisalign today!