Adult Orthodontic Treatment in Iowa City
---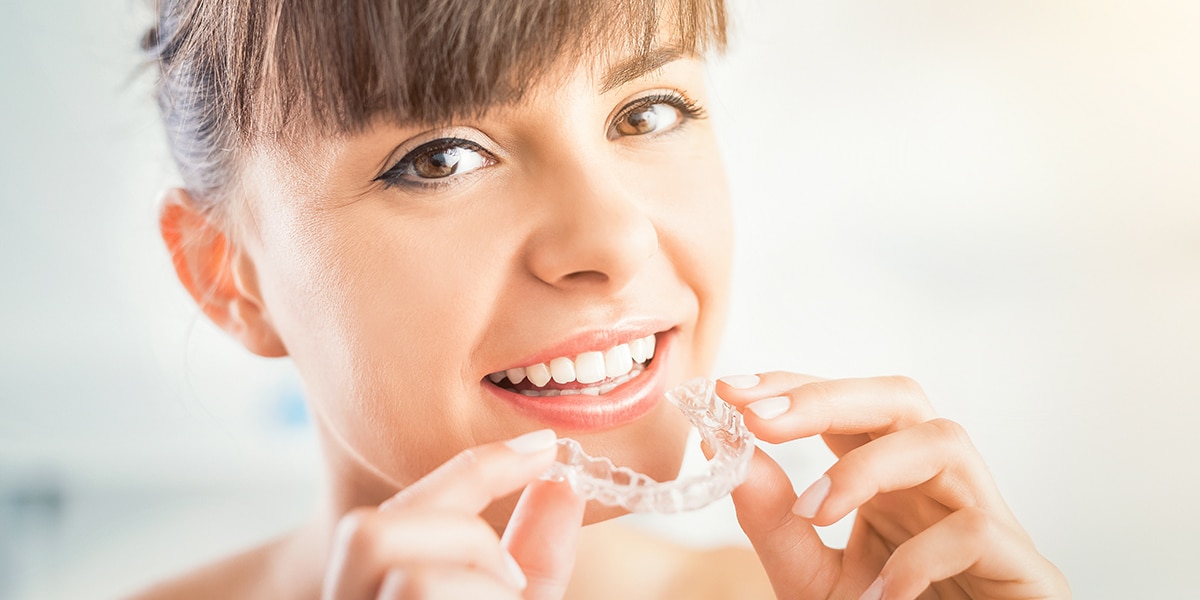 ---
---
Dr. Suzanne Stock provides adult orthodontic treatment in Iowa City, Fairfield, Washington, and Williamsburg, IA. Contact us to learn more and schedule an appointment.
As Dr. Stock likes to tell all of her adult patients, you are never too old to achieve the beautiful smile you've always wanted! Whether you've never had orthodontic treatment before or you neglected to wear your retainers in college and your teeth have shifted back a bit, we have discreet, effective, and convenient treatment options that are ideal for adults with busy lives. If you've spent years—or even decades—feeling self-conscious about your teeth, we're excited to help you regain your confidence with a smile you're proud to share with the world.
Of course, orthodontics is about more than the appearance of your teeth. Straighter teeth are healthier teeth because they're easier to keep clean and less likely to suffer damage because of an improper bite.
When you come to our office for your consultation, Dr. Stock will evaluate your bite and the alignment of your teeth. Photographs and x-rays will be taken for treatment planning, if needed. We take a collaborative approach to treating our patients, which means Dr. Stock will discuss her findings with you and make sure you understand all of your treatment options and the pros and cons of each, then you will decide together which is the best solution for your needs.
---
Adult Orthodontic Treatment Options
---
Although some adult patients are perfectly comfortable wearing metal braces, we know that many are looking for a more discreet solution that won't bring attention to the fact that they're undergoing orthodontic treatment. This is why we have a range of treatment options, including traditional metal braces, Clarity clear braces, and Invisalign clear aligners.
---
Frequently Asked Questions About Adult Orthodontic Treatment
---
How much do adult braces cost?
---
The best way to find out how much adult braces cost is to schedule a consultation with Dr. Stock. Different treatment options have different prices and the amount of time needed for treatment also impacts the total cost.
---
Does orthodontic treatment take longer for adults?
---
Yes, if you've never had orthodontic treatment before, you can expect that your orthodontic treatment will take longer than it would for a child with similar issues. That said, many adults seek orthodontic treatment because of orthodontic relapse (teeth shifting after previous treatment) and these cases can sometimes be treated in a matter of months, depending on the extent of the shifting.
---
Is it worth getting orthodontic treatment as an adult?
---
Of course it is! And you would be surprised how many adults get orthodontic treatment. Because adults often choose discreet options like Invisalign, you might not even realize that you have co-workers and acquaintances who are in the process of straightening their teeth. Once your treatment is complete, you'll have a smile you feel confident about and improved oral health.
---
How can I straighten my teeth without braces?
---
If you're not keen on the idea of braces, Invisalign may be the perfect option for you.
Are you looking for an orthodontist in Iowa City, Fairfield, Washington, or Williamsburg, IA? Call 319-338-8658 to schedule an appointment at one of our four locations in Eastern Iowa.
---