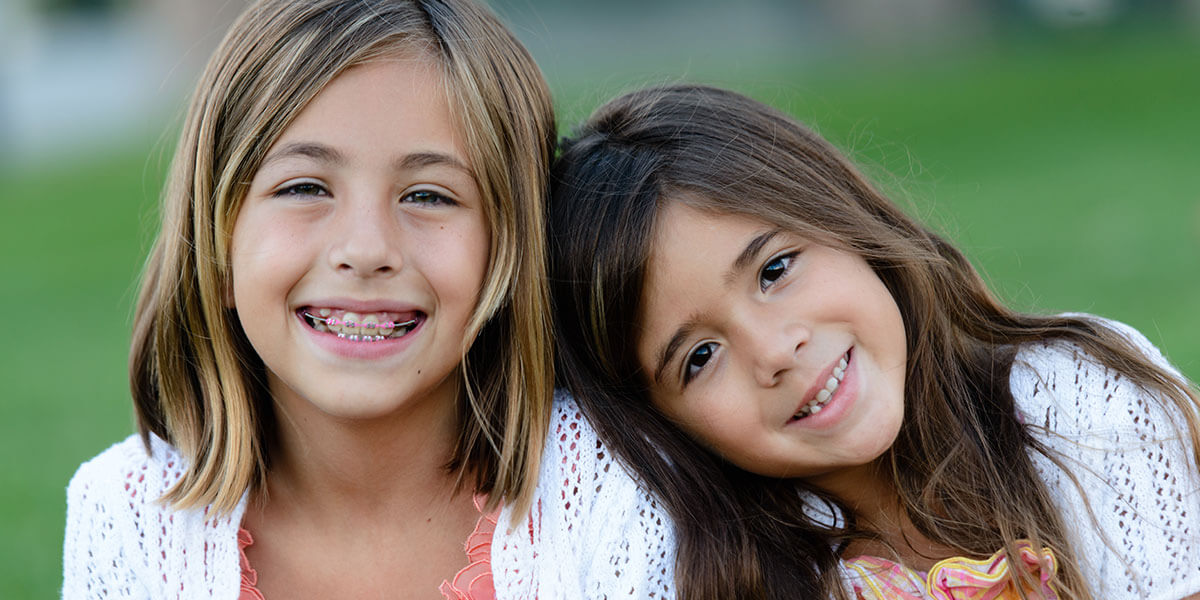 ---
Dr. Suzanne Stock provides early orthodontic treatment to children in Iowa City, Fairfield, Washington, and Williamsburg, IA. Contact us to learn more or schedule an appointment.
The American Association of Orthodontists recommends that every child see an orthodontist by age 7
---
---
Many parents ask when the best time for their child to begin orthodontic treatment is, and we love that question! It shows that parents are thinking ahead about their child's orthodontic health, which is the perfect mindset for helping them develop a healthy smile.
The American Association of Orthodontists recommends that parents bring their children in for an initial screening by age 7. While we may or may not begin treatment at this age, early evaluation helps us to spot problems and to decide the ideal time to start treatment.
During your child's first visit, we'll first take the time to get to know them and get them acquainted with our office. Dr. Stock will perform a thorough orthodontic examination and will evaluate the orientation of the jaws, the alignment of the teeth, and overall dental development. We may also take X-rays or supplemental pictures to help with the diagnostic process.
Based on this examination, Dr. Stock will diagnose any existing problems or problems that may develop in the future, and she will propose treatment based on that diagnosis. Often, treatment won't start yet – in most cases it's best to wait and start treatment between ages 9-14.
Occasionally, though, Dr. Stock will recommend interceptive treatment. In that case, we may use braces, space maintainers, palatal expanders, or other orthodontic appliances to help set the stage for your child to develop a healthy, beautiful smile.
---
Frequently Asked Questions About Early Orthodontic Treatment
---
What is early orthodontic treatment?
---
Early orthodontic treatment is designed to influence the jaw as it grows and develops to prevent improper bite, crowding, and misaligned teeth.
---
What is the best age to start early orthodontic treatment?
---
Every patient is unique, so there's no universal "best age" to begin treatment. Most patients don't begin treatment until they're between the ages of 9–14, but there are times when Dr. Stock might recommend starting earlier.
---
What is Phase 1 orthodontic treatment?
---
Phase 1 orthodontic treatment is another term used to describe early orthodontic treatment. Phase 2 orthodontic treatment is when we would begin treatment with orthodontic braces.
---
What is a space maintainer?
---
There are times when a primary tooth is removed or falls out earlier than it should. To prevent neighboring teeth from drifting into the newly open space, a space maintainer is used to keep the space open so the adult tooth has room to erupt when the time comes.
---
Are palatal expanders effective?
---
Yes, palatal expanders are an effective way to correct upper jaws that are too narrow.
Are you looking for an orthodontist in Iowa City, Fairfield, Washington, or Williamsburg, IA? Call 319-338-8658 to schedule an appointment at one of our four locations in Eastern Iowa.
---