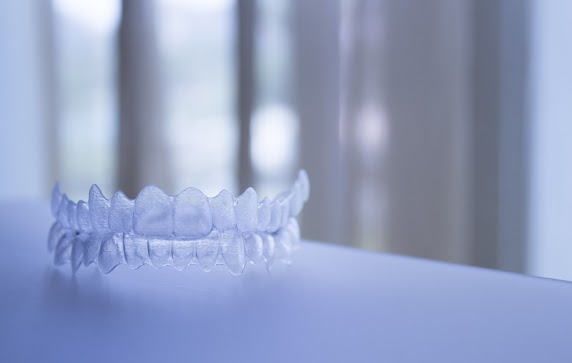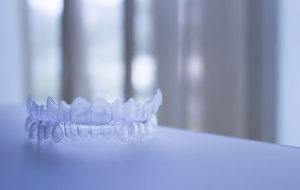 At the office of Dr. Suzanne Stock, we're proud to help patients throughout southeast Iowa achieve gorgeous, healthy smiles through comprehensive orthodontic treatment. We offer a variety of treatment options at our office, and while traditional metal braces are still the most popular treatment we offer, Invisalign is a wildly popular alternative. So why do so many patients opt for Invisalign? It all comes down to the benefits.
The Benefits of Invisalign Treatment
Fundamentally, Invisalign uses a different kind of treatment to achieve a new smile than braces. Whereas braces rely on a lattice of metal brackets and wires to straighten the teeth, Invisalign uses a series of clear, removable plastic trays, called aligners. Invisalign aligners are see-through and fit directly over the dental arch, which means they have a number of advantages compared to braces:
Virtually Invisible: As the name suggests, Invisalign aligners are almost impossible to see when worn. This means you won't have braces for photos, social events, or professional events, making them one of the most discreet treatments available!
Eat What You Want: Unlike braces, you remove your aligners when you eat. This means you won't have the dietary restrictions that traditionally come with orthodontics, allowing you to still enjoy all of your favorite foods.
Easy Oral Hygiene: You'll also remove the aligners to brush and floss your teeth, which means oral hygiene is as easy as always. There's no need to worry about specialized floss threaders.
Improved Comfort: Finally, the aligners are smooth to the touch and don't have the sharp corners of braces. This means they won't cause the tiny cuts and scratches in the mouth that are common with braces, making the treatment process more comfortable overall.
Contact Your Iowa City, IA Orthodontist
Invisalign is a discreet, comfortable treatment for those seeking a more convenient alternative to braces, and if you're interested in revitalizing your smile with Invisalign, we'd love to help you do it. Contact us today to learn more about Invisalign treatment and schedule your consultation. We can't wait to hear from you, and we're excited to help you achieve a gorgeous new smile!