Braces for Adults in Iowa City
---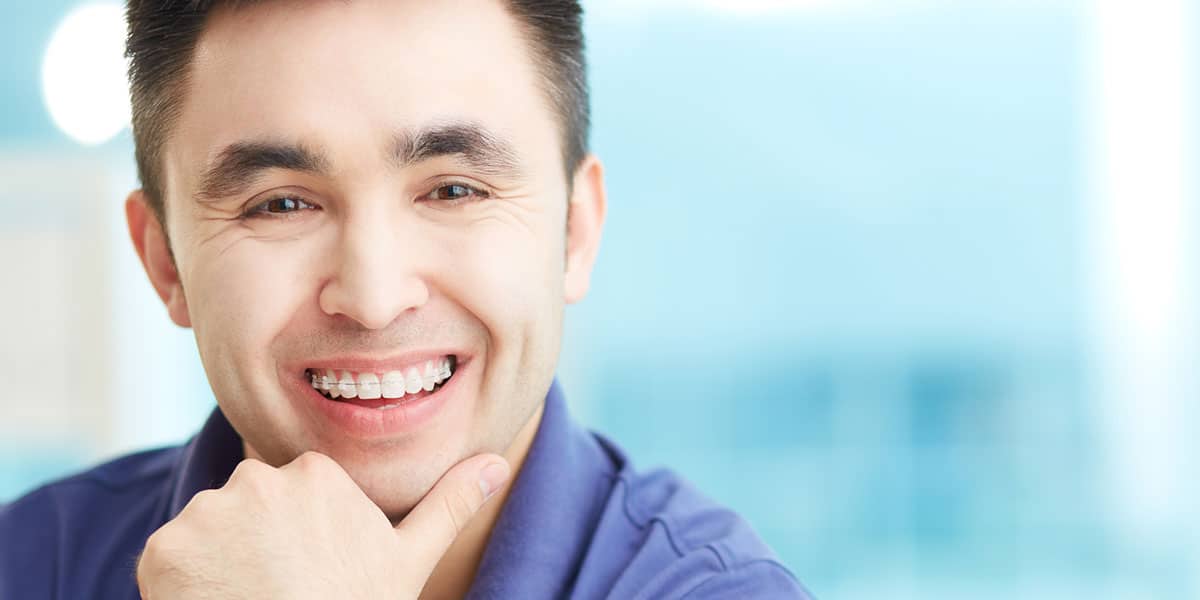 ---
Dr. Suzanne Stock provides braces for adults in Iowa City, Fairfield, Washington, and Williamsburg, IA. Call to learn more and schedule your appointment.
No matter your age, you're never too old to straighten your teeth and correct your bite with braces. Orthodontic braces are efficient and effective and today's options are more discreet than ever. Braces use a combination of archwires and brackets that gently push and pull your teeth into their proper positions, as planned by Dr. Stock.
Once you get your braces, you'll return to our office for regular appointments so Dr. Stock can assess your progress and make adjustments to your archwires. Every adjustment brings you another step closer to a beautiful, healthy smile!
We offer the following braces options for adults:
---
Metal Braces
---
We offer metal braces that are made with high-grade stainless steel for exceptional strength and durability. The brackets are cemented onto your teeth to hold a thin metal archwire in place. Modern metal braces are smaller, lower profile, and more comfortable than the braces you might have had when you were a teen.
---
Clarity Clear Braces
---
Clarity clear braces are a popular choice with adults who are not candidates for Invisalign or who prefer treatment with braces. They are made from a translucent ceramic composite material that blends in with the teeth for a discreet appearance. Clarity clear braces have the strength and reliability of metal braces but they won't call attention to the fact that you're undergoing orthodontic treatment.
---
Frequently Asked Questions About Braces for Adults
---
Can I get braces at my age?
---
Dr. Stock has provided braces to patients of all ages—there's no age limit for achieving the smile you've always wanted! As long as your teeth and gums are healthy, you are a candidate for adult braces.
---
Will insurance cover braces for adults?
---
Unfortunately, most insurance plans still only cover orthodontic treatment for children and teens, despite the increasing popularity of braces for adults. That said, there are some insurance plans that do offer coverage for adult braces. Check with your dental insurance provider to verify your coverage. Our team is also happy to help you understand your benefits.
---
How long do adults wear braces to straighten teeth?
---
The average orthodontic treatment time is 1–3 years, but if you've already had braces in the past and you want to get them again to correct minor misalignments that occurred because you didn't wear your retainer, your treatment could potentially be shorter, depending on the amount of orthodontic relapse you've experienced.
---
Can I drink coffee with braces?
---
You can drink coffee with braces, but we recommend brushing or rinsing afterwards to prevent stains on your teeth. If you have clear elastic ties, these can also become discolored if you drink coffee, tea, and red wine.
---
Will I need a retainer after braces?
---
Yes, you will need to wear retainers after braces in order to maintain your results. We have a few different options for retention, which means there's a good fit for your needs, preferences, and lifestyle.
Call to learn more and schedule your appointment.
---