Braces for Kids in Iowa City
---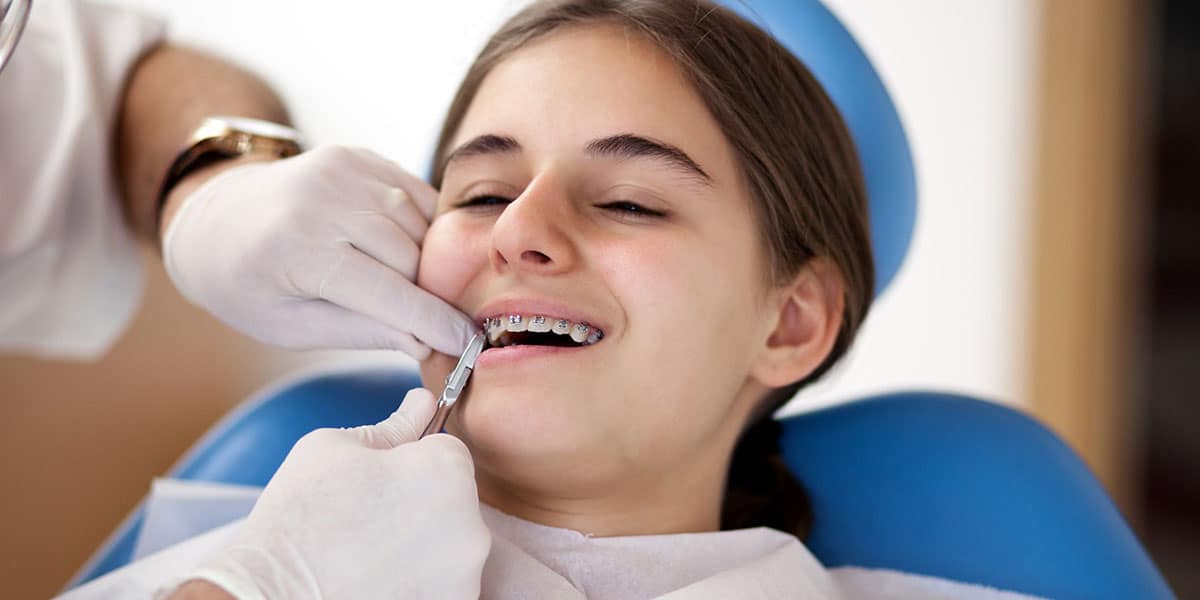 ---
Dr. Suzanne Stock provides braces for kids in Iowa City, Fairfield, Washington, and Williamsburg, IA. Call to learn more and schedule your appointment.
Braces have been correcting bites and straightening teeth for decades and they continue to be the most popular orthodontic treatment option available because they are both effective and efficient. They use a combination of brackets and archwires to gently push and pull your child's teeth into the positions planned by Dr. Stock.
After your child gets their braces, you'll return to our office for regular visits so Dr. Stock can check their progress and adjust their archwires. Each adjustment brings them a little bit closer to a beautiful, healthy smile!
We offer the following braces options for kids:
---
Metal Braces
---
Traditional metal braces are made from high-grade stainless steel for strength and durability. Small brackets are cemented onto the teeth, then a thin metal archwire is laced through them and secured with elastics or metal ties. Today's metal braces are smaller, lower profile, and more comfortable than braces of the past. Kids love being able to customize the color of their elastic bands to show off their personality!
---
Clarity Clear Braces
---
A popular option with teens, Clarity braces are made from a translucent ceramic composite material that is designed to blend in with the rest of the smile. They have the strength and reliability of traditional metal braces with a more discreet appearance, making them the perfect middle ground between metal braces and clear aligners.
---
Frequently Asked Questions About Braces for Kids
---
What is a good age for kids to have braces?
---
Every patient is different and has their own unique treatment plan based on their needs, but usually we recommend that kids who need braces get them between the ages of 9–14.
---
How do you brush with braces?
---
It's important to ensure that your child is brushing thoroughly when they have braces to prevent tooth decay and stains. They should brush for at least two minutes and make an effort to brush around the brackets to remove any plaque. Flossing is essential too!
---
What can you not eat with braces?
---
We will give you and your child a list of foods that should not be eaten with braces, but some of the worst offenders when it comes to damaging brackets and displacing wires include nuts, hard candy, chewy candy, whole apples and carrots, gum, and chewy breads like bagels.
---
Are braces painful for kids?
---
Kids may find their braces to be uncomfortable, especially when they first get them. It takes time to get used to the constant gentle pressure on the teeth. If your child is having difficulty eating or experiencing headaches, you can give them an over-the-counter pain reliever.
Call to learn more and schedule your appointment.
---
---